About
Box set of 12 classic automobiles
Fascinated by the iconic qualities of the automobile, these vibrant paintings and prints are a tribute to the car as an object of uncritical devotion. I capture a broad selection of the arsenal of personal motorized mobility. Our environment is tailored to the machine, the cars are everywhere. The automobile is visually fused together with whatever we see. This is reflected in the angles, perspectives and background patterns, in contrast to the delicate organic matter surrounding them.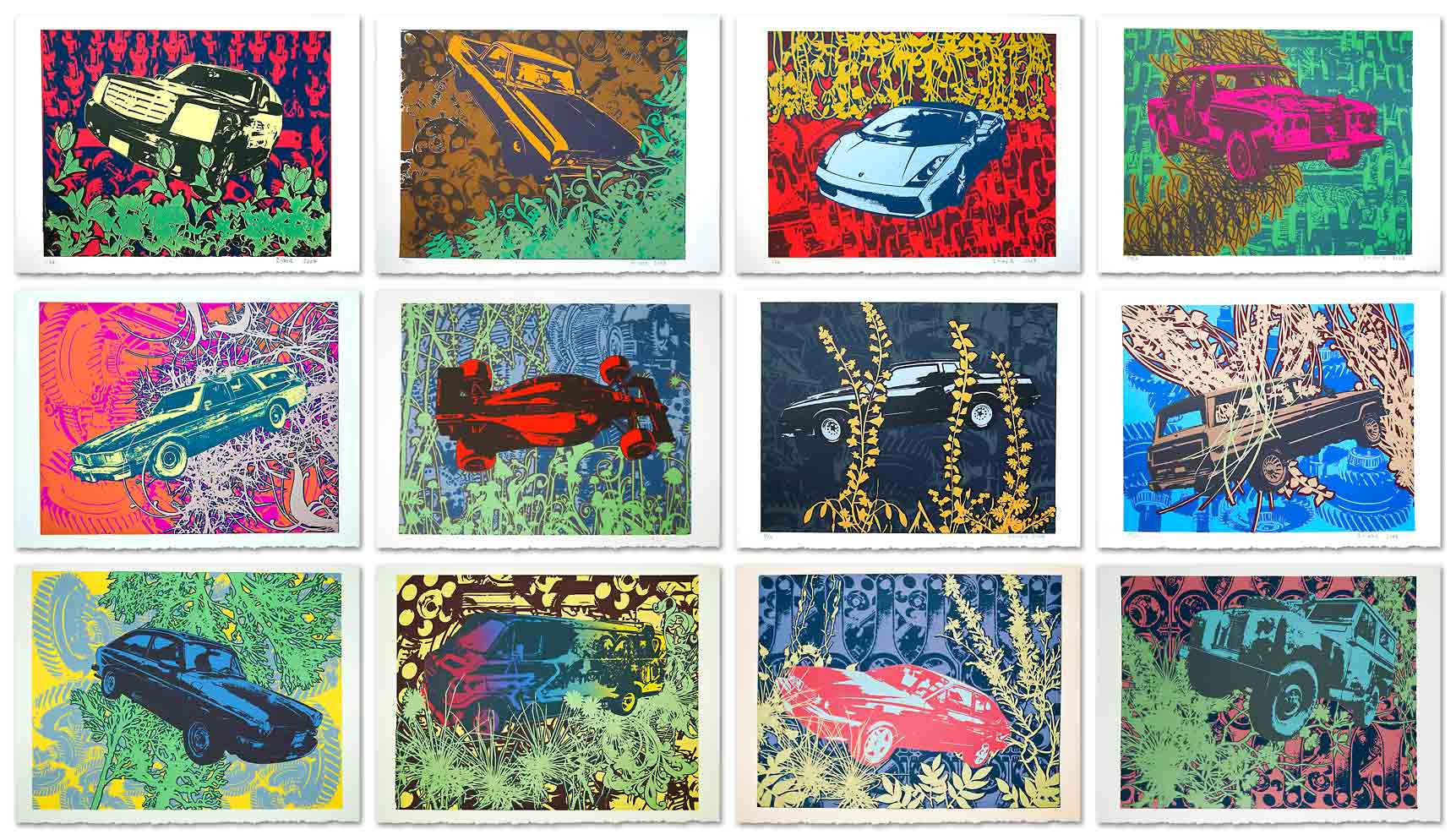 The Machine Overdrive series originated as a print project in 2008. The 12 colorful, vibrant silkscreen prints were created over the course of one year. The style relates to '60s pop art, with bright colors and bold shapes. The subject covers classic automobiles from the '60s through the '90s in contrast with repetitive mechanical and organic patterns.
Special Edition prints
The measurements of the portfolio case is 16 x 12 in (41 x 31 cm). The dimension of the prints are 15 x 11 in (38 x 28 cm). The prints are hand pulled on assorted print stock. Keep in mind that each print varies slightly. The color representation on your computer screen may not be accurate, but it gives a good idea how vibrant they appear. There also are a limited number of single special edition prints available.